0800 033 7075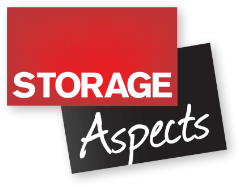 Welcome to Storage Aspects, storage solutions
COVID-19 update: We continue to be open for business, whilst protecting our staff and fully supporting our clients, including the NHS and other vital services.
We design and install a wide range of storage systems for hospitals and clinics like our HTM 71 hospital ward storage systems. We also offer advice on the design and use of storage products within the healthcare envoirnment, including Medical Records Storage and Medical Gas Storage. So if you need more information then please call us.
We specialise in medical records storage for hospitals, clinics, health centres and doctor's surgerys. Patient medical records are confidential and for most health care organisations require considerable storage facilities to accomodate the sheer numbers involved. Our storage systems allow safe and easy access to the stored records and use either our static or mobile shelving, roller racking or roller shelving products. These allow us to maximise your avialable space so you can store the maximum number of medical records. For the medical records library we also provide other products which are used including filing trolleys, filing trolley covers, transfer crates and large file movement trolleys. For those hospitals and clinics who have older mobile shelving systems or roller racking we provide a service and repair service, either on a call out basis or planned maintenance programme. The use of our medical records storage products will allow our clients to provide additional capacity to either the existing patient record libraries or a new library. We offer an extensive service in support of record managers and departments that also includes moving the records if required so as to allow the installation or re installation of records management storage systems.
Our extensive range of HTM71 storage cupboards allow the ideal storage within wards and clinics of medical consummable items. Our products are designed with care and attention to detail so as to allow safe and easy access whilst also providing full compliance to the needs of infection control. The trays or baskets run of heavy duty moulded plastic runners that allow the storage baskets or trays to move easily when required and are also fitted with a back stop to prevent accidental removal from the cupboard. The HTM71 system trays are available in a range of sizes from 25mm to 200mm as well as being in a range of materials. Therefore we can offer clear or blue storage trays that all can be sub divided and labelled to provide the ideal storage solution within the hospital ward or clinic. For infection control purposes we also fit and install a range of doors including solid to match the cupboard, all glass or our popular glass with a surround. The cupboards and trays are designed to allow deep cleaning and infection control within the hospital or clinic as the side panels, trays and baskets can all be easily removed and then re fitted. Within our range of HTM71 we also provide low level units with work surfaces above that are ideal within hospital clean and dirty utility rooms and clinics.
Medical gas storage racks are available to suit all types of cylinders used within hospitals and clinics and are designed to allow safe handling and secure storage. Our range of hospital gas racks provide storage for CD, D and E cylinders in either a vertical or horizontal postion of storage. For larger medical gas cylinders used in hospitals such as HX, G, J, L and H we provide storage racks that allow safe and easy to use storage of the cylinders. Each gascylinder is securely held and stored within the racks and a drop down bar at the front prevents the medical gas cylinders from falling forwards and out ot the racks or stalls. For the larger sized cylinders we also provide a chain that restrians those cylinders not at the front of the racks. Therefore we can offer an extensive range of medical gas storage racks providing safe and easy handling. We can supply only or we can also provide an installation service if required. For those hospital gas racks that are stored outside we also provide a selection of cages that allow security of the stored cylinders. These are available in a range of sizes to suit the number of medical gas cylinders to be stored and their position. Call us for more information. Our range of patient friendly medical gas cylinder trolleys allow the safe and easy movement of the cylinders and can be secured or locked to the wall or similar to prevent accidents. All our medical gas cylinder racks and cages or trolleys are designed for hospital infection control and are NHS approved.
If you need help or advice please call us.
Can't find what you are looking for? No problem, we only show a limited range of our products, just call us on 0800 033 7075 and we will be able to help you.