0800 033 7075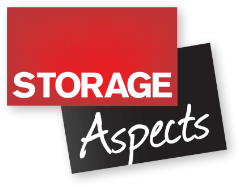 Storage Aspects offers an extensive range of medical gas cylinder storage racks to suit all types of cylinders. Using our practical storage solutions you will be able to store and transport your cylinders with ease. If you are looking for safe, practical and efficient medical cylinder storage look no further than our flexible solutions.
How to store medical gas cylinders
The Health and Safety at Work Act 1974 and HTM02 provide a set of guidelines, which hospitals and other medical institutions must abide to in regards to medical gas cylinder storage. Failure to comply could result in you being fined, not to mention the possibility of hazards like explosions and fires. Below we have outlined some of the key points for storing medical gas cylinders:
Medical gas cylinders should be kept in a purpose built cylinder rack
A risk assessment should be carried out at the planning stage to ensure a safe and practical location is chosen
Cylinders must be stored under cover and not in extreme temperatures
They must be kept dry, clean and well ventilated
Medical gas cylinder racks should be large enough to allow for you to keep full and empty cylinders separate
Medical gas cylinder storage should be kept away from other storage areas containing highly flammable liquids and combustion materials
Proper signage should be present in the storage area (prohibiting smoking and naked flames)
Racks should be secure enough to prevent theft and misuse
Wall mounted medical gas cylinder racks
If you are looking for a way to store medical gas cylinders safely and efficiently, take a look at our wide range of wall mounted gas cylinder racks. All of our racks are made from quality materials and have been designed to the highest standards to ensure longevity is achieved. They each come with robust steel cylinder restraints to prevent cylinders from toppling over, as well as fixing holes and chains to fix the storage racks to the wall. All of our wall mounted medical gas cylinder racks are available in galvanized and painted finishes.
Many hospitals operate a clean floor policy. This means that anything that can be removed from the floor should be. If your hospital prefers to keep cylinders off the wall floor, then a wall mounted medical gas cylinder rack will provide an ideal solution. Storage Aspects' wall mounted cylinder racks are suitable for different sized cylinders and can be installed by our team to ensure a safe and accurate fit.
Free standing medical gas cylinder racks
Our free standing medical gas cylinder racks are very popular with customers. They not only allow gas cylinders to be stored safely, but also to be accessed quickly and efficiently. All of our free standing medical gas cylinder racks are available in galvanized and painted finishes. They are suitable for a range of different sized medical gas cylinders and come with robust fixing plates to secure them to the ground. If you need help installing your free standing cylinder racks, simply get in touch with our team.
Storage Aspects takes pride in the quality of all of their storage solutions, ensuring they are made to the highest standards using quality materials and tried and tested design methods.
Bespoke medical gas cylinder storage racks
The Health and Safety at Work Act and HTM02 outline that all storage racks for medical gas cylinders should be purpose built. Here at Storage Aspects, we can help you comply with the regulations, by providing you with top quality, bespoke medical cylinder storage racks.
We understand that different hospitals require individually designed storage racks due to their different facilities and room sizes. Before we begin designing the cylinder storage racks, we will measure the available space to ensure a perfect fit. We will also ask you a number of questions to help us create your bespoke design, such as the number of cylinders you need to store. We will then make your bespoke medical cylinder storage rack from scratch, ensuring it meets your needs and requirements.
During the manufacturing process we will carry out testing on your cylinder storage rack to check that it is safe to use and meets your specification.
Come to us with your medical gas cylinder storage ideas and problems and we will do our very best to facilitate your requests.
Storage Aspects space planning service
As well as providing a first class manufacturing service, we also offer a space planning service to all of our customers. Many of our customers find this service extremely useful, as it not only gives them a better idea of the storage they require but can also help them save money.
If you would like us to aid you in the space planning process, we will visit your work place to evaluate the space available. Once we have taken down the measurements and discussed your storage requirements, we will provide you with an in-depth analysis of how you can use the space most efficiently. If you are happy with our suggestions, we will then go ahead and manufacture storage solutions that will slot perfectly into the available space.
By choosing our space planning service, you can ensure that your hospital storage rooms are being utilised to their full potential, with the correct type of storage. This will facilitate a safe and practical working environment for your staff, whilst also helping you to increase efficiency levels.
For more information about our space planning service or to book an evaluation, please get in contact with a member of our sales team.
Contact us
As you can see we have a wide range of medical gas cylinder racks for you to choose from. Simply click on any of the products listed above and you will be presented with a full description. If you cannot see the type of storage rack you are looking for or require any more information about our products, feel free to give us a call.
You can also call us with your medical gas cylinder storage problems and requirements. We will be pleased to offer you our advice and look forward to hearing from you.